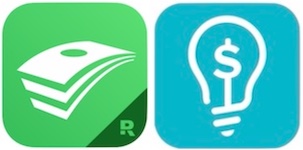 You can link your EveryDollar account to SmartDollar and get the FREE upgrade to EveryDollar Plus by following the steps below.
If you have not signed up for SmartDollar
Start with your company's unique enrollment link.

It will look like this: https://www.smartdollar.com/enroll/abc
Contact your HR or Benefits team to get this special link.

Make sure to click the yellow SIGN UP button to enroll.

IMPORTANT: Do not click Sign In when trying to enroll.
SIGN UP will create your new SmartDollar account.
SIGN UP

will also link your existing EveryDollar account.

Sign In is intended for returning SmartDollar users.

After clicking the yellow SIGN UP button, enter your Employee Info to verify your employment.
Once you have been verified, enter your EveryDollar email address.

You will see this message: "We found an existing account for that email address."
Enter the Password for your EveryDollar account and now you can click Sign In.

That's it! Your existing EveryDollar budget data will be linked to your brand NEW SmartDollar account. Pretty cool!
If you already signed up for SmartDollar
Your EveryDollar account will already be connected to SmartDollar if you used your EveryDollar email and password.
If you used a different email address for SmartDollar, reach out to our SmartDollar Support Team by clicking Submit a request

for assistance. We can help you restart the process to link your existing EveryDollar account to a new SmartDollar account.
Check out these helpful articles to start winning with your money:
Getting started for SmartDollar Users