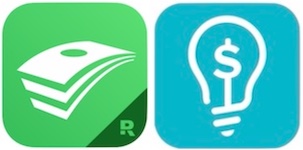 You can link your EveryDollar account to SmartDollar and get the FREE upgrade to EveryDollar Plus by following the steps below. All of your existing budget data will then be linked to your NEW SmartDollar financial wellness benefit. Woohoo!
Need to Sign Up?
Start with your enrollment link
https://www.smartdollar.com/enroll/abc
Ask your HR team for the special link
Click the yellow SIGN UP button

Enter your Employee Info if required
You will see the Create Account screen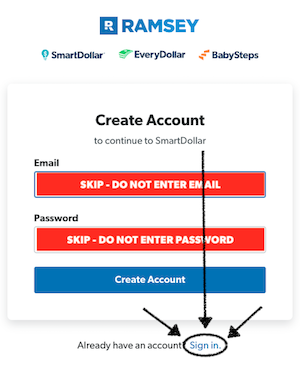 SKIP the Email + Password fields

Click -

Already have an account? Sign In

On the next screen:

Enter your EveryDollar Email
Enter your EveryDollar Password

Click

Sign In
Your existing EveryDollar budget data will then be linked to your brand NEW SmartDollar account. Pretty cool!
Already Signed Up?
Your EveryDollar account will already be connected to SmartDollar if you used the EveryDollar email and password during enrollment. Well done!
If you used a different email address for SmartDollar, contact our Support Team by clicking Submit a request

for assistance. We can help you restart the process to link your existing EveryDollar account to a new SmartDollar account.
Check out these helpful articles to start winning with your money:
Getting started for SmartDollar Users